Penguin Palace – Legend of the koi
Hi guys, today I am sharing a card using the new release of  Penguin Palace stamps, that will be available on oct. 20. I am sharing a card using the Legend of Koi layering stamp set. I was my first time using a layering stamp set, and I had a blast making a lot of koi. 
I started this card by using the Handcrafter porcelain stencil on a light blue cardstock. I used salvaged patina and peacock feathers distress oxide to ink my background. I added some splatters with the peacock feathers distress oxide spray. 
For the koi, I used carved pumpkin, ripe persimmon, crackling campfire, fired brick and black soot in distress ink. I used the same combination for them since I wanted the koi to stand out on my blue background. 
For this kind of stamp, it was easy to use with my stamping platform, so I just add to move my paper and not the stamp layer. 
Then, I white heat embossed the sentiment that come with the stamp set on a black cardstock.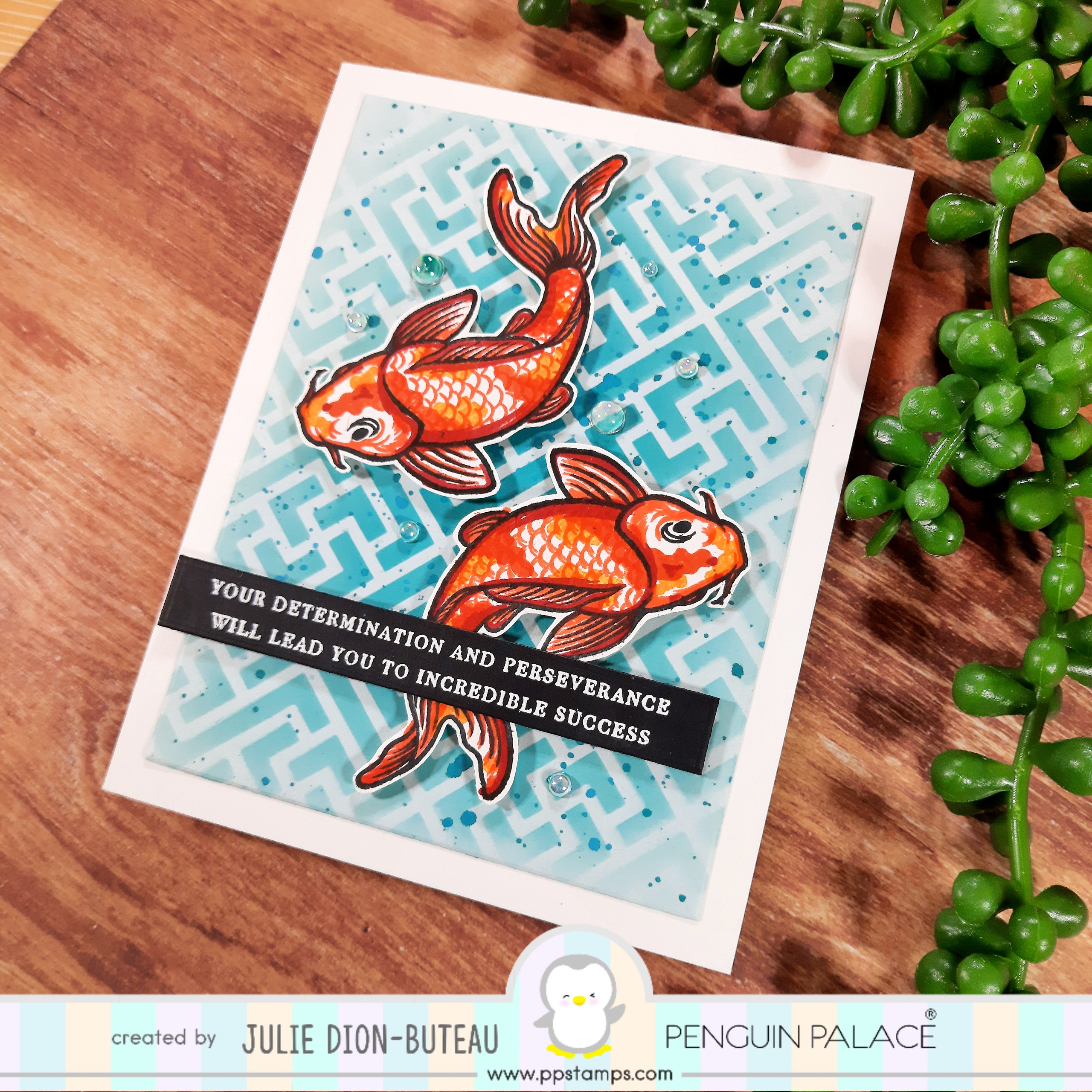 Finally, I foam mounted the koi and the stamp set and added them to my background panel. I added some bubbles for embellishments, to make  it seems like the fish are underwater. 
Hope you like my project and don't forget to check out the penguin palace shop and the new release. 
Please, you can use my affiliate link, at not extra cost to you! 🙂 
Hoped you like my project ! Thank you for visiting me !