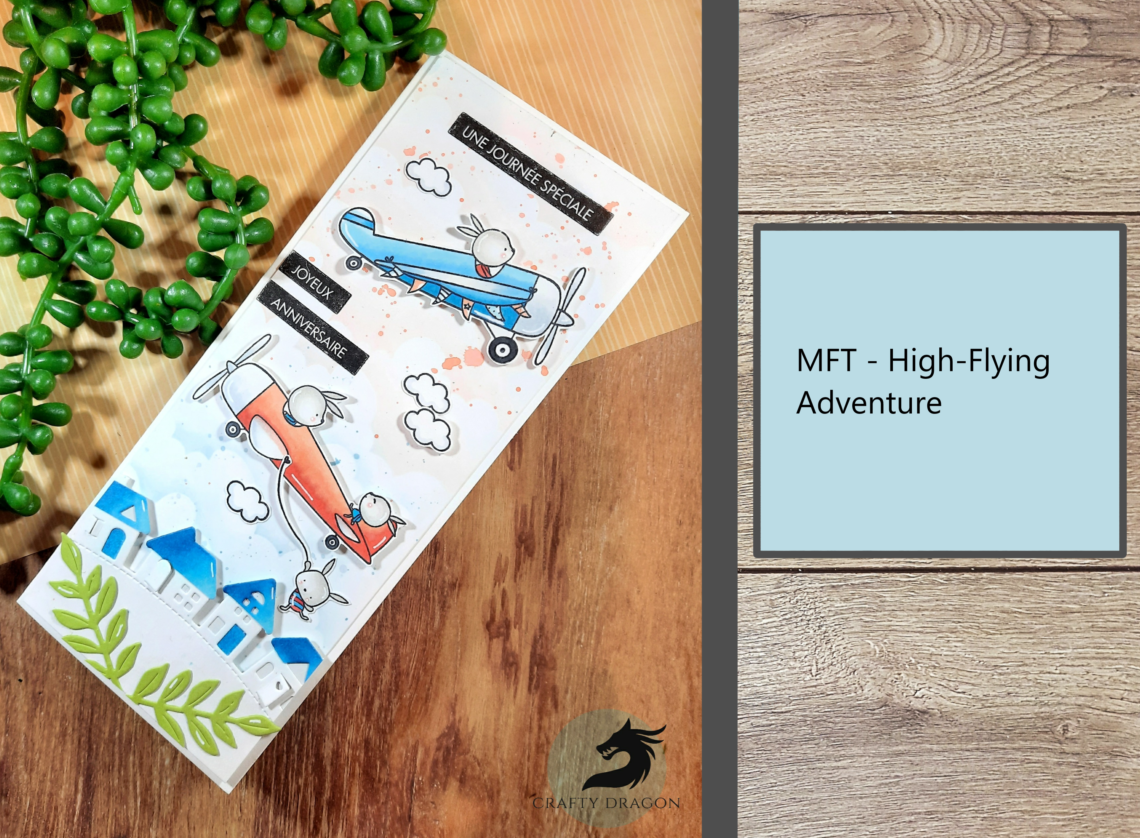 MFT – High-Flying Adventure
Hi guys, today I am sharing a card with the stamp set high-flying adventure from My favorite things. I was asked to make a card for someone who liked to go on trips and thought that this set was perfect. I have had a hard time creating lately, but this card is turned out pretty nice. 
Since the inspiration was Santorini, because the receiver love this place, I wanted to use colors that made it feel like the planes are in Greece. For the stamps, I colored them with copic markers:
For the orange/reddish plane: E02; R02; R14; C1; C2
For the blue plane: B00; B12; B14 ; C1; C2
For the bunnies: W2; W1; W0; R02
I fussy cut all of the images that I colored and added some white accents with my white gelly roll pen. For the little houses, I used the pink houses die from Ldrs. I colored the roofs with the same blue color of the plane and some of the doors. I added a grey cardstock at the back of the house to make the white pop more.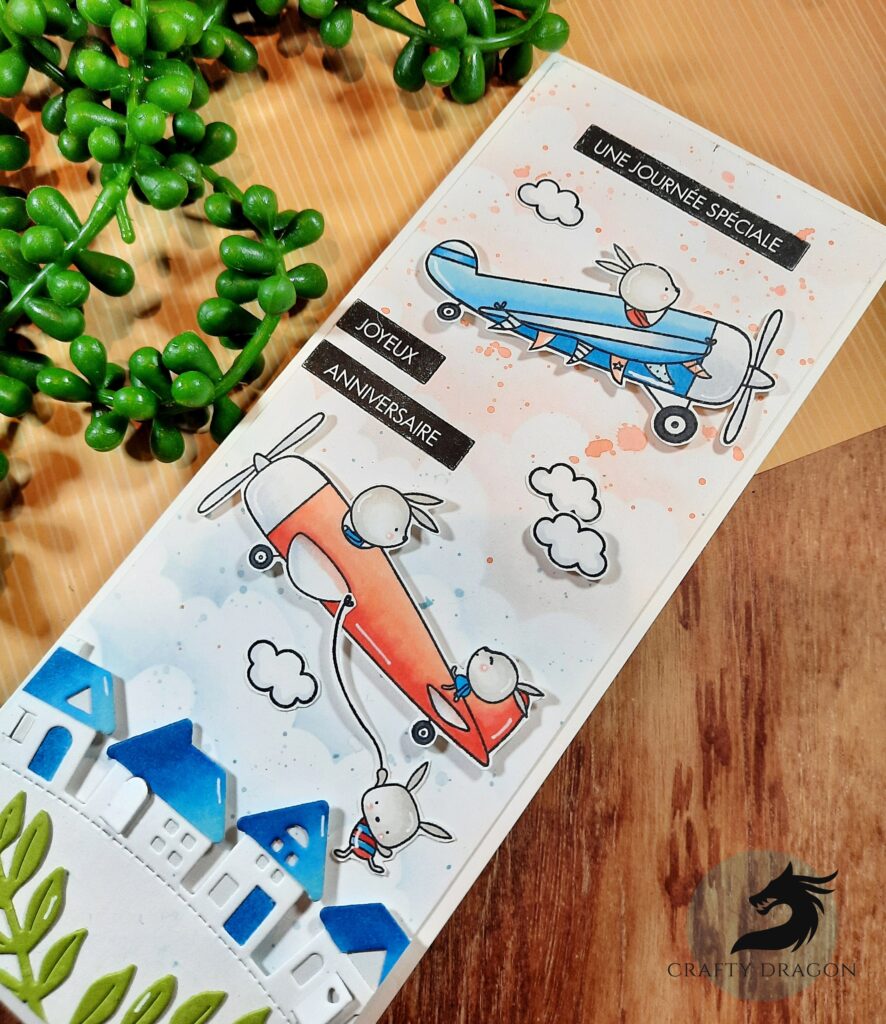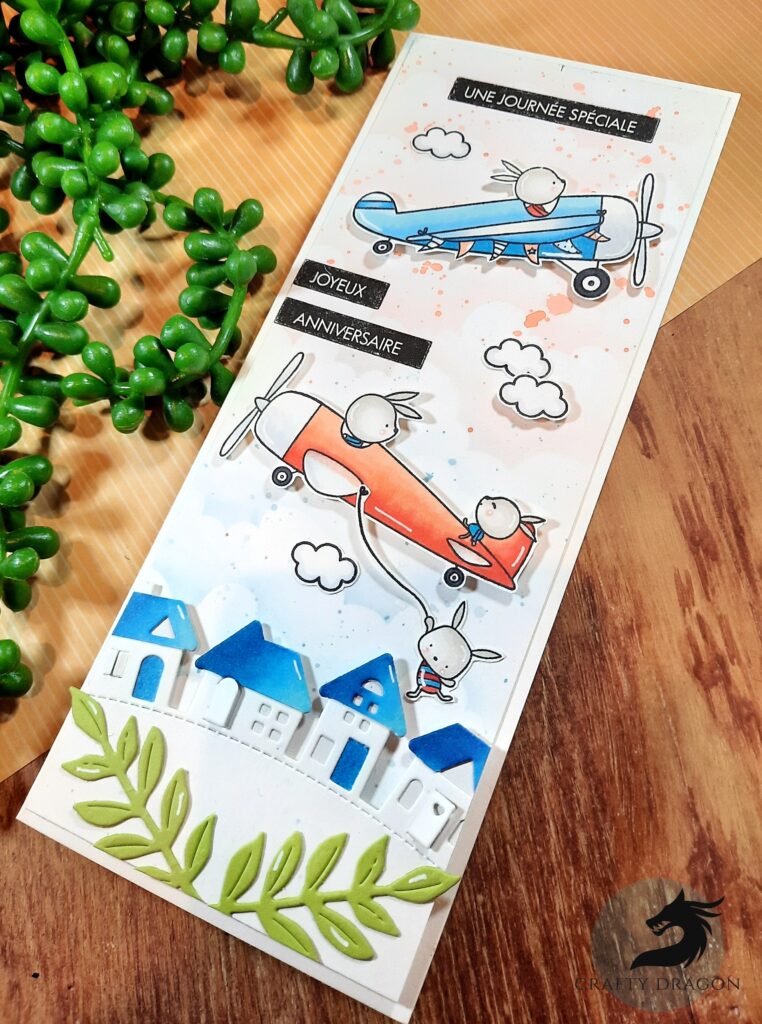 I then used foam tape for the house and the planes and added them on my panel. I die cut 2 leaves from the simply perfect layered blooms from Spellbinders to add some interest at the bottom of my card (and the picture that inspired me had blue houses with leaves on the front). 
I finished the card with some sentiment strips from lime citron , they are my go to, because they are small and ready to use. 
Hope you guys like it ! Thank you for visiting me !