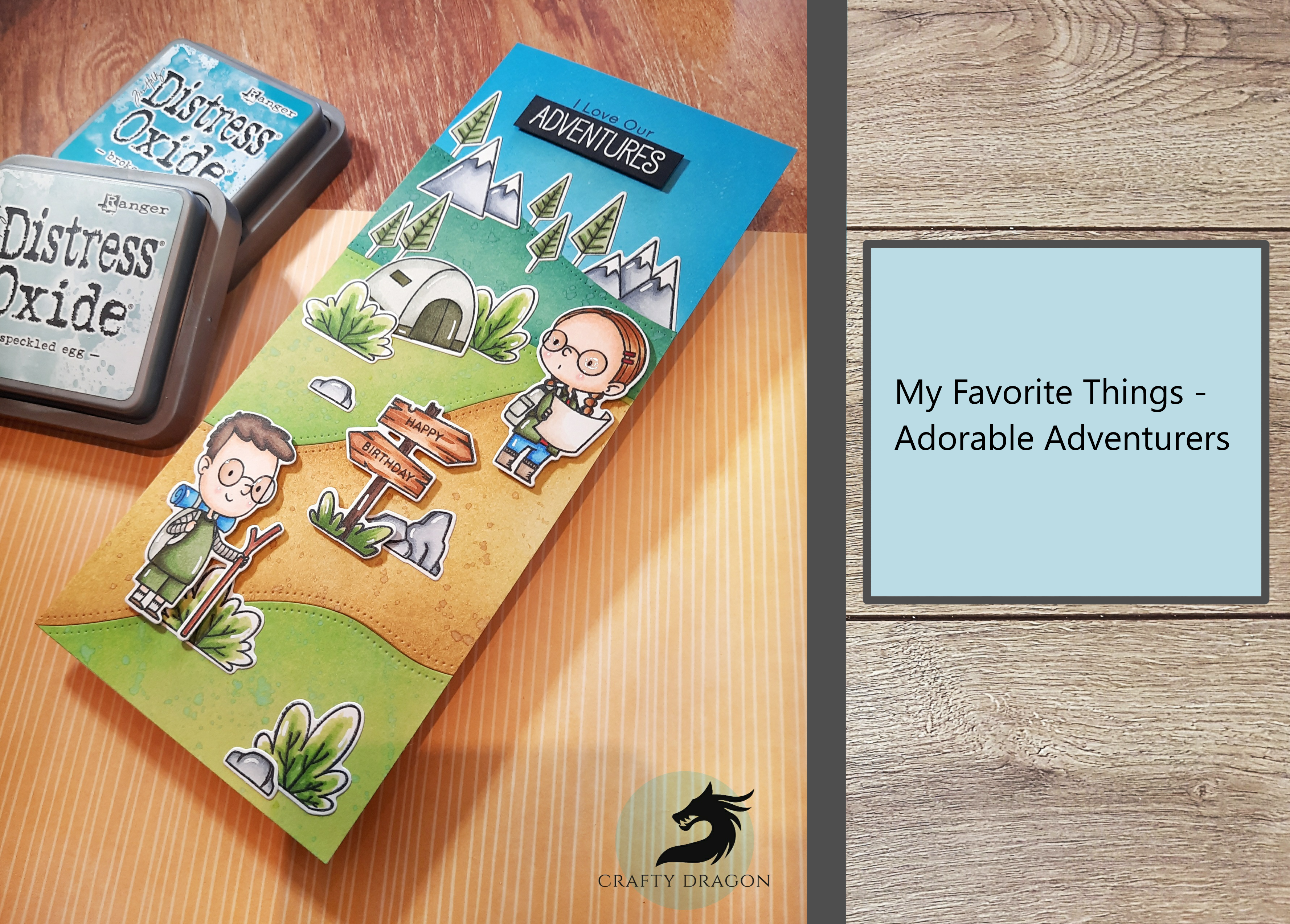 My Favorite Things – Adorable Adventurers
Hi guys! Another cards with a stamp set from My Favorite Things. I finally got my hands on this set, and I must say that it's one of my favorite. I am starting to make more scene cards, and I must say, I am having a blast. 
I colored all the images and die cut them with the matching dies. I find it easier to stamp all of the images, and color them before trying to make a scene. It's easier to play with the images on the card after they have a little color on them.  It took me a lot time, but in the end, it was worth it!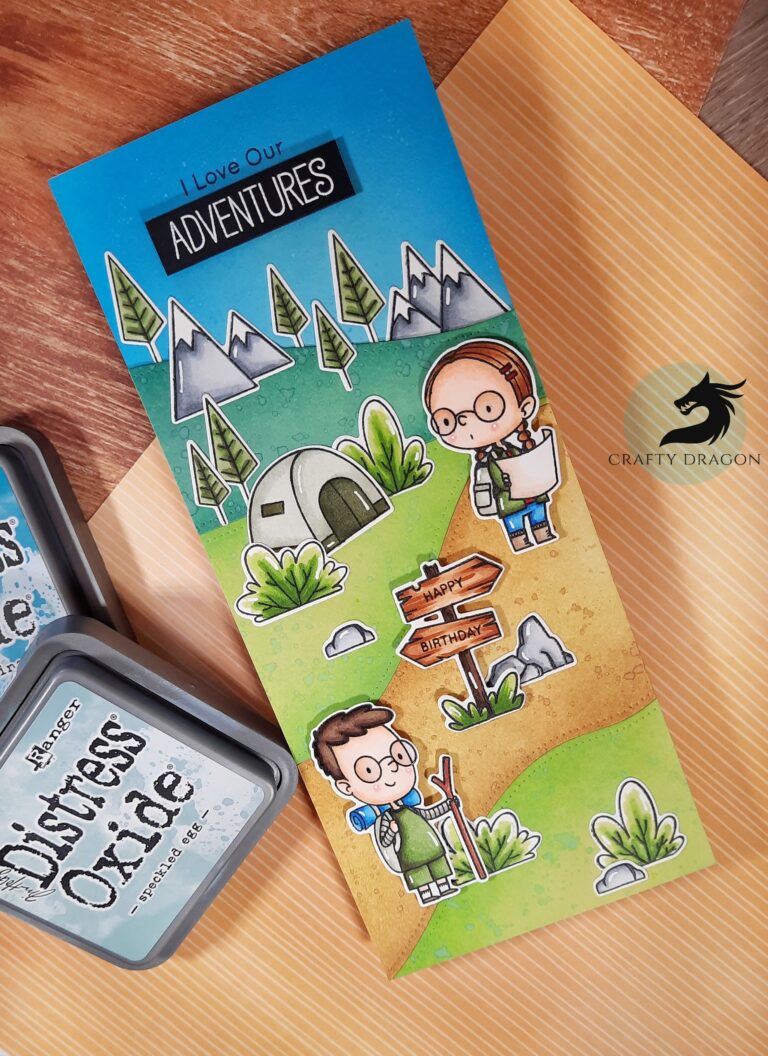 For the background, I use the Avery Elle Dotted borders dies to cut a piece of white cardstock so I could make a path with stitched borders. I kept the pieces so I could assemble my card just like a puzzle. 
For the grass, I used bundled sage and mowed lawn distress oxide ink.
For the path, I used Antique linen and vintage photo distress ink. 
For the "tall" grass, I used evergreen bough and pine needles. 
For the sky, I used speckled egg and broken china (one of my favorite combination). 
For every layer of the background, I used the darkest color of ink, and smooshed it down on my Waffle Flower media mat and use a wet brush to make splatters, just to add some interest.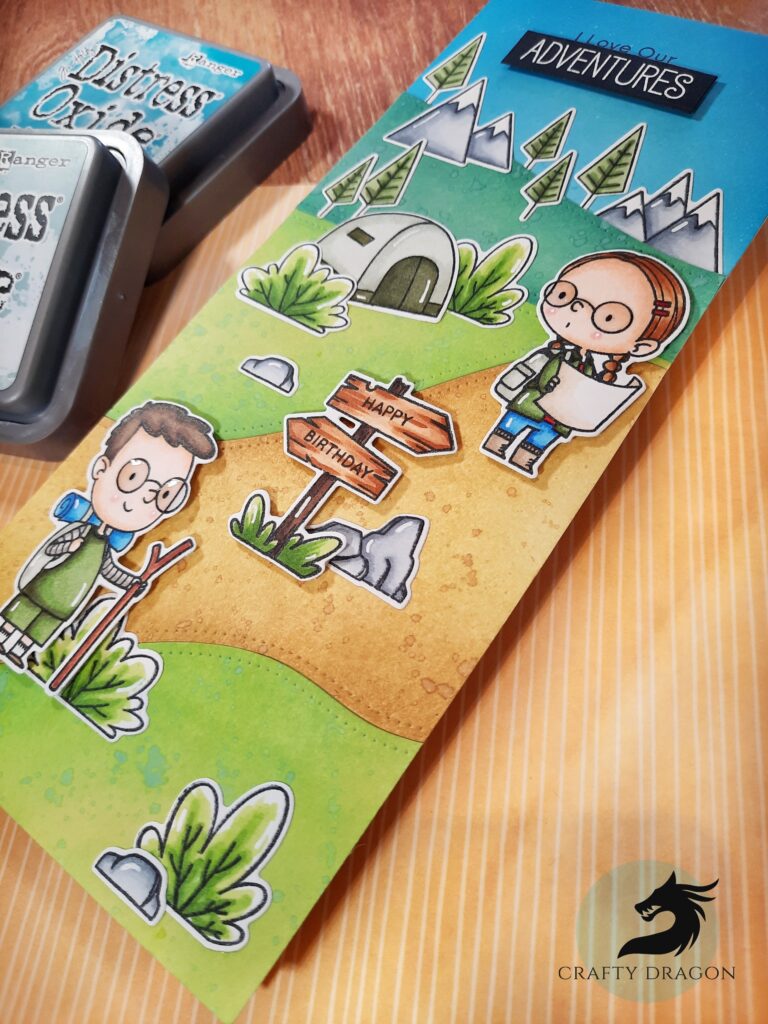 I then assembled my background on a slimline base (8 1/2 by 3 1/2) and added my images on top. I used some foam tape for the little boy and girl and the sign. 
To finish the card, I heat embossed the sentiment, just adventures, on black cardstock with super fine embossing powder by Ranger. I added glossy accent on the glasses for more details. 
Hope you guys like it! Thank you for visiting me!