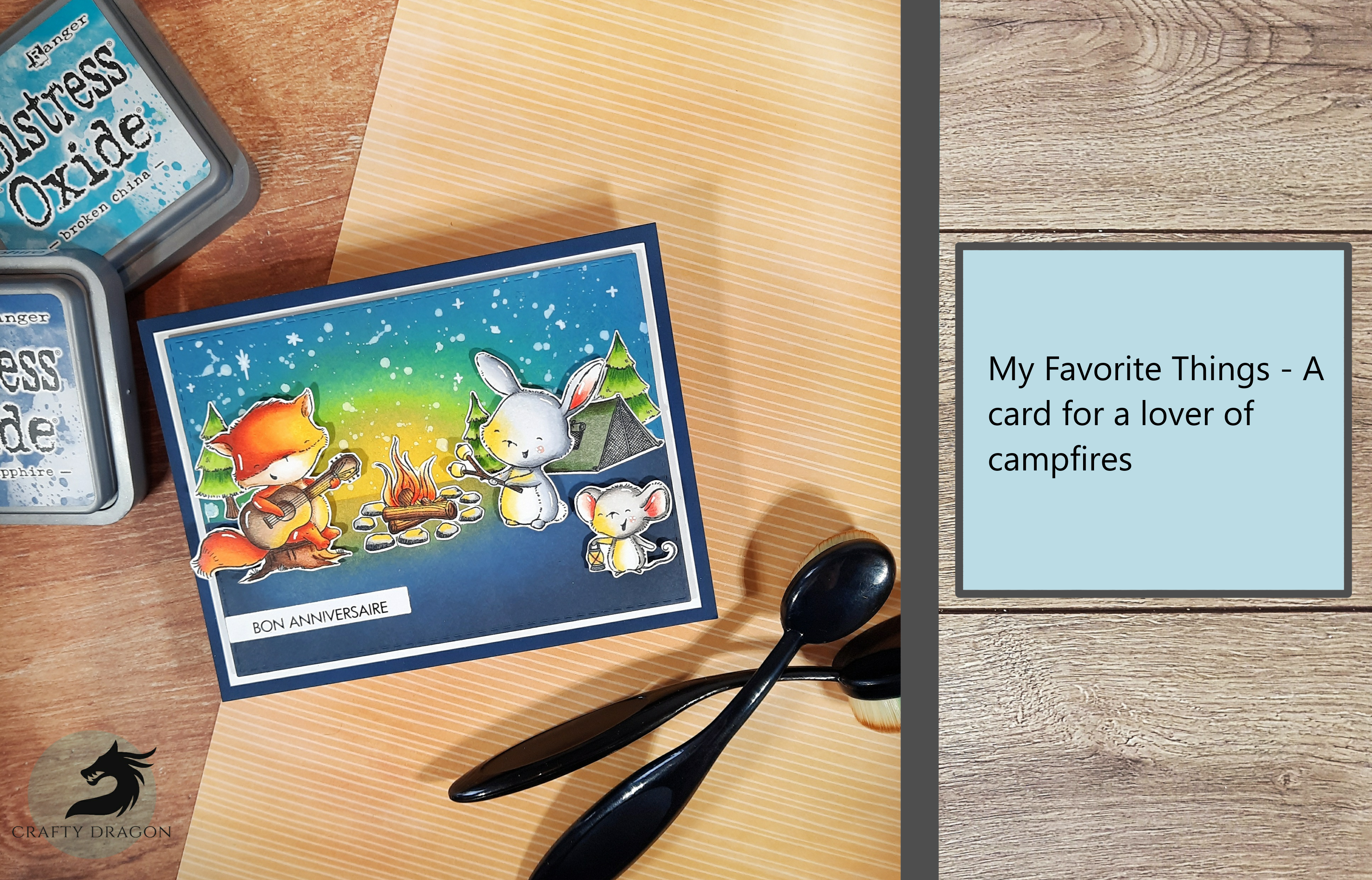 My Favorite Things – A card for a lover of campfires
Hi guys, today I'm sharing a card featuring  My favorite things-Happy Campers stamp set. I made this card for the birthday of someone who love the outdoors and making campfires ALL the time. I was heavily inspired by Rachel. I loved how she colored the critters. 
I've never colored critters like that with my copics, and for me it was a challenge I wanted to take. 
I used: 
C01; C02 ; C05 for the bunny
W1 ; W3 ; W5 for the mouse.
Y17 ; YR04 ; YR09 ; E08
For the light on the critters I used a combination of Y11 and Y08. 
I made sure to keep the area white where I thought the light would be, and then put my yellow copic after. I really love how it turned out.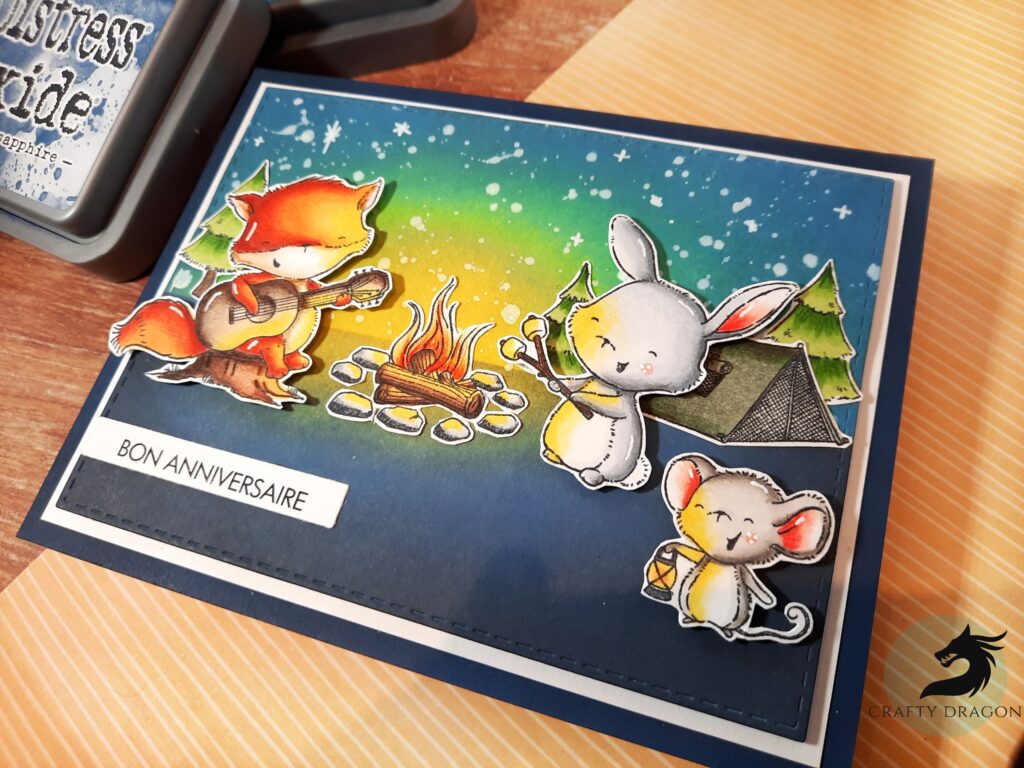 I then cute down a panel with a stitched rectangle die from Taylored Expressions. I used some painter's tape to make a division between the sky and the ground and started ink blending with some blender brushes with my distress oxides. 
For the ground I used: Faded Jeans and Chipped Sapphire in distress oxide and a little bit of black soot in distress ink. 
For the shy I used Mustard Seed, Cracked Pistachio, Mermaid Lagoon and a little bit of Fade Jeans in distress oxide. 
For the white splatters, I used the picket fence spray stain.  
The sentiment strip is from 
lime citron
,  where they have a page with sentiments in French and a die that cut all of them in one time, so I have a bunch of sentiment ready for any card I make. 
I used some foam tape to pop up my background on a cardstock a little bit bigger. Since I didn't have the right color of blue cardstock that I wanted for my card base, I decided to use Chipped Sapphire distress oxide to have a cardstock matching my scene.
Hope you guys like it! Thank you for visiting me!